CAR CLUB Nestled in "The Valley" of Arizona is Cactus GTOs Inc., the state's chapter of the GTO Association of America. This chapter uniquely began with a Beach Boys concert in 1987. Within the parking lot of the venue, original club member Dave Salerno stumbled upon a gorgeous GTO, and after sharing his admiration with the car's owner, Greg Smith, the idea was mentioned about forming an Arizona chapter. In January 1988, Salerno and Smith joined with Alan Galard, Pete Orlando and others to form Cactus GTOs Inc., and the newfound members set out to not only admire and celebrate the glorious GTO muscle car, but also to keep these vintage beauties in use. Meeting initially in conference rooms and fast-food restaurants over its 33 years of existence, the club has grown exponentially from its handful of original members to the 93 members today. The club members stay connected through the "Valley of the Goats" monthly newsletter, which debuted in January 1988 when the club formed. Although this chapter is based in Phoenix, members come from all over the surrounding area to celebrate the monumental Pontiac muscle cars. Out of all the cars the club members have to offer, 88 of By Hailey Schulte OF THE MONTH CACTUS GTOS INC. them are of the GTO make, and they vary in model year from the first run of 1964-74 GTOs to the last run of 2004-06 GTOs. The club also recognizes the Tempest and Lemans line from Pontiac for membership. Starting up again this spring, Cactus GTOs hosts monthly club meetings, where there are typically 30-40 members who turn out to dive into friendly conversation, talk shop and cruise in their GTOs to a local eatery. The club holds its meetings jointly with other Pontiac fans from the Desert Renegades chapter of Pontiac-Oakland Club International. In addition to meetings, the club participates in weekly car shows at various spots around the Valley. At one location, the Pavilions shopping center in north Phoenix, every second Saturday of the month is "Pontiac Night," where the cars that "build excitement" are given a reserved row to show off their cars. The Pavilions car show started shortly after the club formed. Other notable events where members can be seen spreading their appreciation include auctions like Mecum Glendale, where many of them volunteer as drivers. The club has a long history of working with car auctions in the Valley going back to the mid-1990s. 128 • MECUM.COM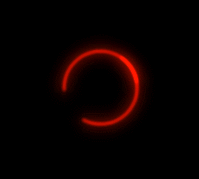 Powered by DCatalog Inc.
Hi $receivername|$receiveremail,
$sendername|$senderemail wrote these comments for you:
$message
$sendername|$senderemail would like for you to view the following digital edition.
Please click on the page below to be directed to the digital edition:
$thumbnail$pagenum
$link$pagenum